A Way To Introduce You to PsychoEnergetics
~ Experience Our Style of Working with the Psyche's Depths ~
~ Understand Our Method of Process Facilitation ~
The design for our workshops follow the same format that we use for our training weeks:
Mornings:
Yoga and/or Pranayama Breathwork Exercises
Mindfulness Teachings & Guided Mindfulness Meditations
Lecture/Energetic Transmission of Working Theme for the Day
Initial Experiential Practicum Session Based on Theme
Afternoons:
Embodied Awareness Movement Sequences
One to One Practicum Sessions
Supervision and Q & A Group Sessions
Community Integration Experience in Large Groups
Evenings: (For particular, pre-determined workshops only)
Community Ritual Experience Communal Chanting and Sharing Time
Our PSEN Workshops are designed for various body or mind oriented practitioners or therapists (as well as certain qualified lay people) who have not been previously exposed to our work, as well as for those who have attend previous workshops, and want to further their exposure to our way of working.
We provide opportunities to experience particular facets of deeper psychological and emotional work, that is rooted in embodiment and mindfulness processes.  Participants in our workshop are exposed to a high level of experiential depth work, personally facilitated by PSEN Training founders Irene Tobler & Michael Mervosh.
Our PSEN Workshops are an excellent way to learn more about what we do in our four year training program, before committing to our training work.
As well, students who are currently enrolled in our trainings, as well as those who are graduates of our training, often choose to attend our workshops, in order to further their own development and practices.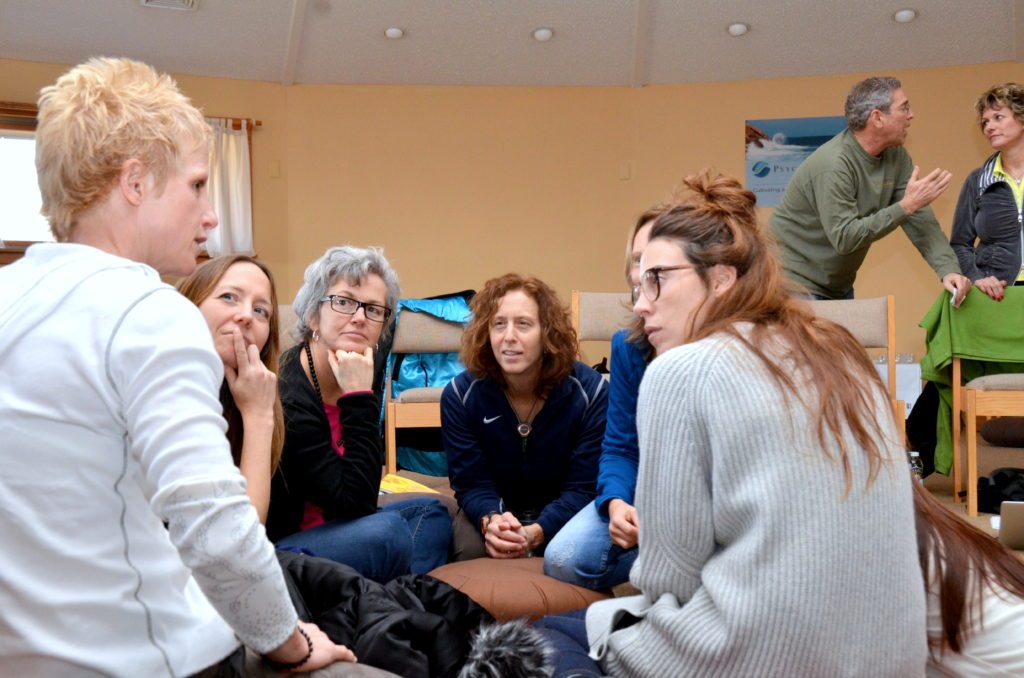 The deep parts of my life pour onward, as if the river shores were opening out. It seems that things are more like me now, that I can see further into paintings. I feel closer to what language can't reach. With my senses as with birds, I climb into the windy heaven, out of the oak, And in the ponds broken off from the sky my feeling sinks, as if standing on fishes. – Rilke
PSEN Curriculum
Each training year is centered around a specific theme and learning purpose.  In order to complete the training, the trainees are required to participate in all four training modules, over the course of four years.
Registrations and Contact Person: Jimena Galfaso – [email protected]
Those who will not slip beneath

the still surface on the well of grief
turning downward through its black water to the place we cannot breathe will never know the source from which we drink, the secret water, cold and clear, nor find in the darkness glimmering the small round coins thrown by those who wished for something else. – David Whyte