Psen's nine core values
For the PSEN US & Europe Training Programs
Our Values Shape Our Humanity
Our core values are what we consider to be the necessary attributes we must cultivate in order to become an embodied presence, both for ourselves as well as for our work with others.
Cultivating these core values helps us to gradually transform our lives. They help us to become more conscious, and.they help us feel connected to the larger world around us and to find our place in life.

EMBODIMENT, MINDFULNESS AND THE PRESENT MOMENT ARE THE FOUNDATIONAL CORE VALUES

ACCEPTING WHAT IS, BASIC GOODNESS & ESSENTIAL NATURE OPEN US TO THE LARGER WORLD SURROUNDING US

RELATEDNESS, MASTERY & MYSTERY SUPPORT ONGOING AND WORTHWHILE LIFELONG PURSUITS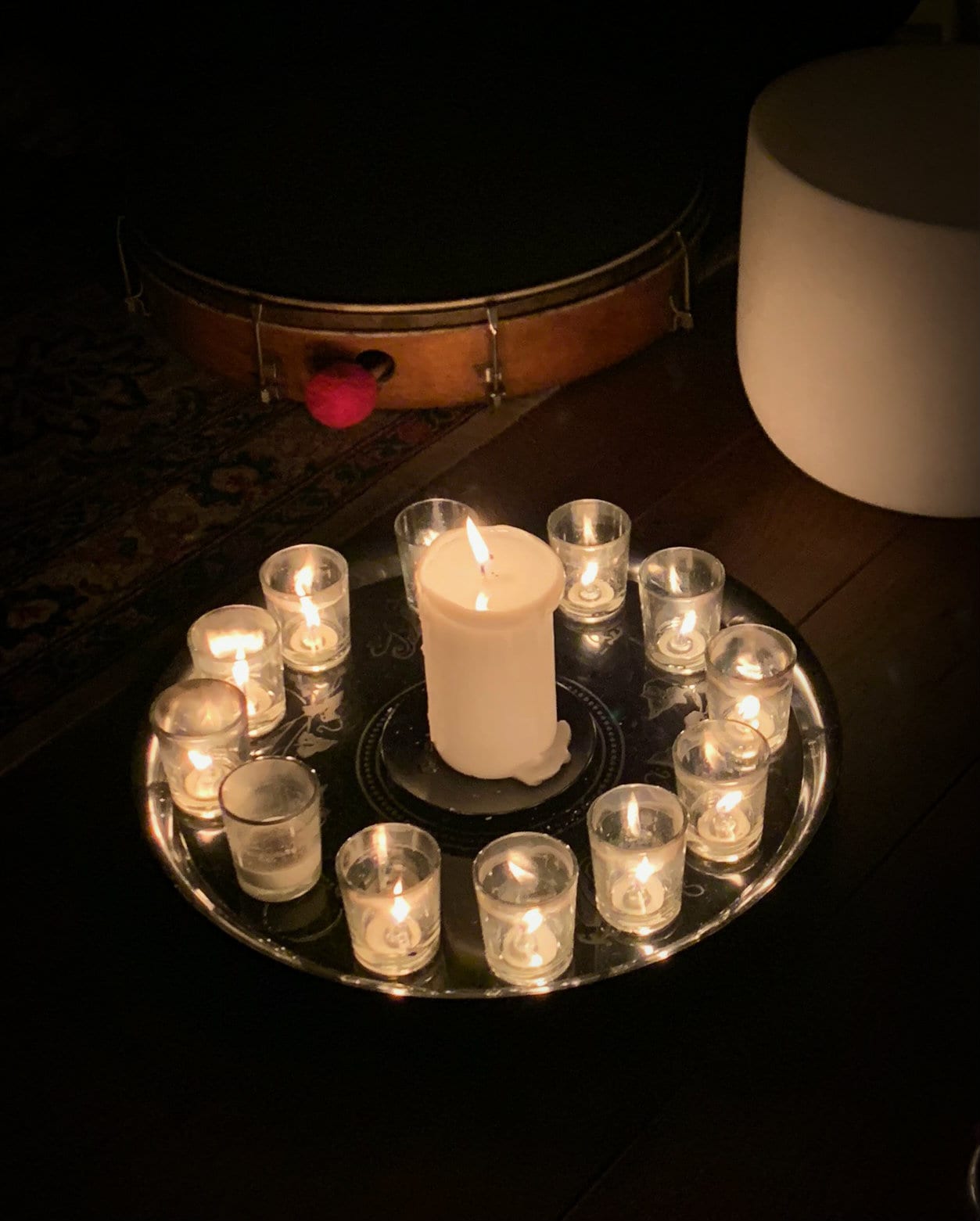 "Becoming an embodied and mindful presence."  
The aliveness of the practitioner influences the atmosphere of the client's body and mind, as well as the unfolding process between them.
PSEN Training's Nine Core Values
1. EMBODIMENT
Embodiment refers to our quality of presence within our body's moment to moment experience.
We move from thinking in our minds to becoming aware of the sensate experience in our body, and learn to make use of our body's innate wisdom. We practice experiencing a felt sense of the body, which provides us with a fundamental feeling of groundedness and connectedness.  It is also the ground from which our intuition arises.
We believe that the facilitator's quality of embodiment has a significant impact on the client's experience during the process session.
2. MINDFULNESS
Mindfulness refers to a quality of awareness that is open and willing to attend to present moment experiences as they are, while accepting their impermanence. and the ever-changing nature of life.
Mindfulness is a quality of mind that is non-judgmental and opens to accept one's present-moment experience, independent of it's pleasant, unpleasant or neutral nature.
Mindfulness helps us to slow down and look again, which is an essential tool for our facilitators in our depth processes.
3. PRESENT MOMENT EXPERIENCE
Our bodies teach us that reality can only be happening in the present moment as it arrives. For instance, each breath is happening in the present moment.  Therefore, change can only happen in the present moment.
In our process work, we constantly attend to what is happening in the present moment in the body and in the mind, for both the practitioner and the client, and as well for what is happening between them.
4. ACCEPTING WHAT IS
Accepting reality often goes against our deepest ego wishes. We worry that if we accept reality, it will not change.
We must eventually come to realize that accepting reality is necessary for anything to truly change. Only when we accept reality as it is, we can become curious about it and approach it more consciously in service of transformation.
As PSEN facilitators we have to learn to accept our client's and our own reality as it is, unconditionally, before we can authentically change.  Otherwise, our efforts to change will be rooted in defensive functioning, and will thus be short lived.
5. OPENING TO BASIC GOODNESS OR WHOLENESS
We open ourselves to the reality that all of life, including who we are, is basically whole and basically good.  By doing so, we are more able to actively practice felt exchanges between ourselves and the wholeness of the world.
We experience our lives as part of a larger fabric of existence and embedded within the whole.
In this way we can experience our clients as basically whole and see the basic goodness in their learning and our learning with them, regardless of their shortcomings, difficulties or embedded sufferings.
6.  EMBRACING ONE'S ESSENTIAL NATURE
We acknowledge that our soul, or 'psyche', is something eternal that lives within us. Although it is often abiding in our unconscious and cannot be directly contacted, it serves us as a true guiding force in our lives, pulling us towards our individuation and meaning-making, often in contrast with our ego's wishes.
In our essence, we experience ourselves as the "drop of water" that enters into the "ocean", at once individuated from and "at-one-ness" with the larger forces of the living universe.
7.  ENTERING RELATEDNESS
In order to heal, change or grow, we must learn to be in relationship with others and with the world around us. It is ultimately an illusion to think that we can exist independently from the world into which we are woven.  It is through the shared and 'mutually wanted' presence in the here and now that new life can happen, sustaining us.
Through relatedness, we learn to support and be supported to be who we are, and we also learn to challenge and be challenged to become what we have not yet become.
8.  EMBRACING MASTERY
Healthy human development, with a combination of desire and will, is always pulling us towards mastery. When this process gets thwarted or  interrupted our goal instead becomes reduced to eliminating our problems, rather than using them as vehicles towards mastery  Thus, we have to learn how to have the right amount of trouble in our lives to grow.
Mastery however does not develop without effort. When we desire to become good at something, we need to take the time and energy required to practice, over and over again, to gradually develop a sense of competency, confidence and skill.
Neuroscience has taught us that the process of learning is always one of making mistakes and adjusting.
9. EMBRACING MYSTERY
Mystery is that which is 'as-yet-unknown', and ultimately, unknowable.
We can have glimpses of the mysterious nature of everything when we become aware of synchronicities, or in moments of deep experiences of connectedness with everything.  A love of mystery allows us to be in good relationship to the unknown.
Being open to mystery is an important ingredient in our process work with clients, acknowledging the unknowable nature of a shared unfolding.  Sometimes, the most productive session and experiences begin with two people entering the unknown together, and staying with it.