Process Teachings
For the PSEN US & Europe Training Programs
Having Access To Our Interior Spaces
Learning how to enter, deepen and navigate our own internal processes allows us to understand the interior lives of others, making us better able to accompany them as the move through their own increasingly subtle and complex depths.   PSEN PROCESS TEACHINGS support the ongoing learning of the practitioner by deepening their awareness, appreciation and understanding of the underlying and dynamic processes taking place in our interior lives.

GETTING UNDER THE SURFACE CONTENT OF VERBAL LANGUAGE

CREATING THE CONDITIONS FOR WHAT IS UNCONSCIOUS TO COME INTO AWARENESS

LETTING GO OF PROBLEM SOLVING & ''FIXING"; ACCOMPANIES THE OTHER & EMBRACES THE 'NOT YET KNOWN'

MOVING BEYOND LINEAR & MENTAL THINKING & ORIENTING TO PARADOX, COMPLEXITY & ADAPTABILITY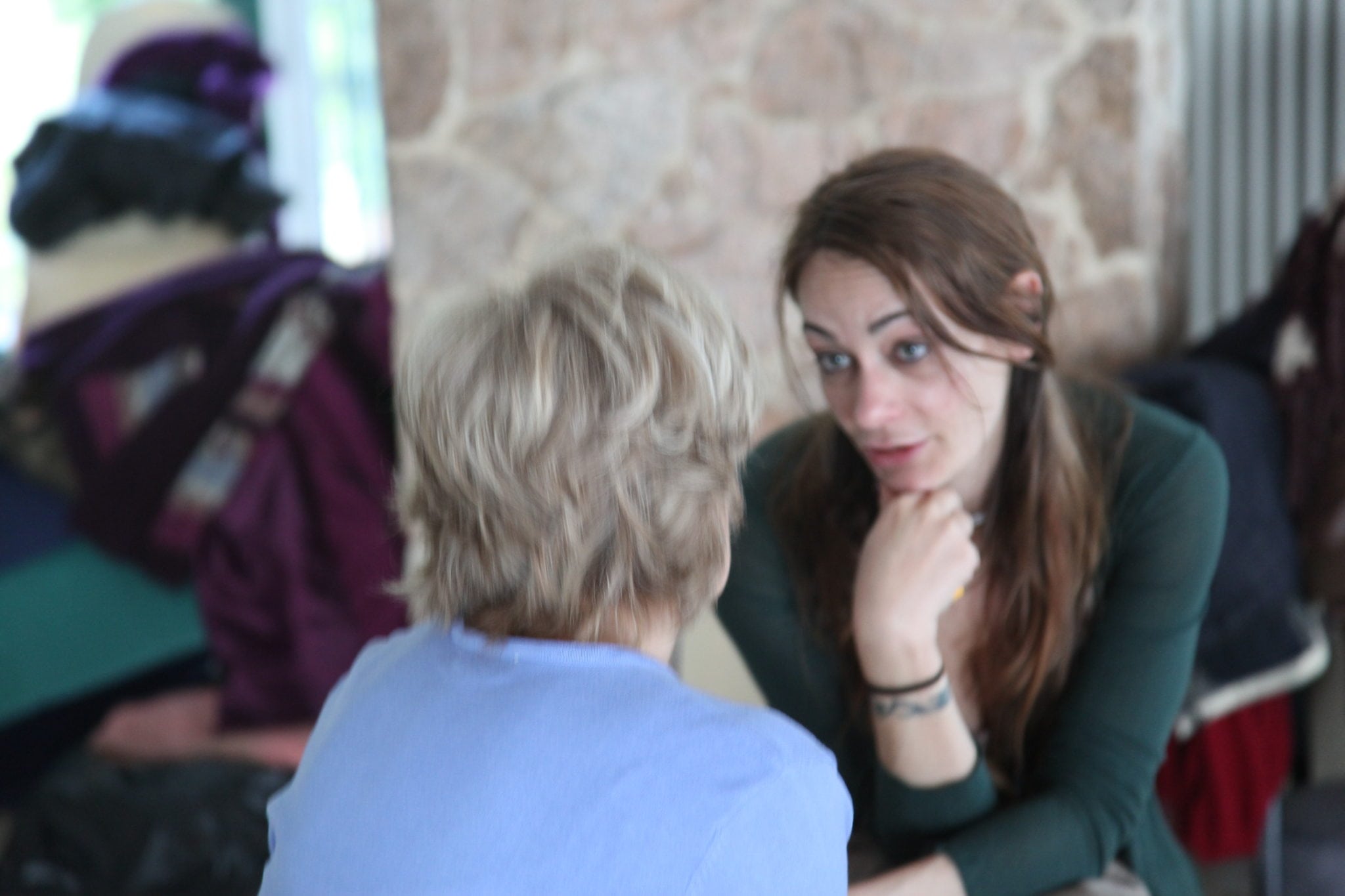 "Becoming an embodied and mindful presence."  
The aliveness of the practitioner influences the atmosphere of the client's body and mind, as well as the unfolding process between them.
PsychoEnergetic Process Teachings offer fundamental ways of understanding how deeper psychological and emotional processes come alive and move though us.  They provide us with useful lenses through which we can hold our attention on another's interior space, and also to support its unfolding movement and lived experience.
CONTAINMENT
THIS INVOLVES LEARNING HOW TO PROVIDE 'A HOLDING CONTAINER' FOR ANOTHER'S INTERIOR WORLD, IN THE WAY A RIVERBED PROVIDES A CONTAINER FOR THE RIVER TO FLOW.  IT REQUIRES THE PRACTITIONER TO BE DEEPLY EMBODIED AND MINDFULLY AWARE OF THEIR OWN CONTAINED INTERIOR, AS WELL AS BEING ATTUNED TO THE BODY AND MND OF THE CLIENT.
SPACIOUSNESS
DEEPENING REQUIRES TIME, SPACE & PATIENCE.  THE PRACTITIONER LEARNS TO MAKE ROOM FOR SOMETHING TO HAPPEN – AND DOES NOT ALLOW THEMSELVES OR THE CLIENT TO FILL SPACE WITH WORDS OR THOUGHTS. THIS IS A VERY IMPORTANT SKILL TO BE CULTIVATED FOR PROCESS FACILITATION.
BOUNDARIES AND LIMITS
THE ABILITY TO ESTABLISH BOUNDARIES AND SET LIMITS IS AN ASPECT OF A FUNCTIONING 'HOLDING CONTAINER'. IT IS FUNDAMENTAL IN CREATING SAFETY.  AT TIMES, IT WILL ALSO ELICIT AN IMPORTANT DISAPPOINTMENT AND SENSE OF REJECTION FROM CLIENTS.  YET WITHOUT PROPER LIMITS, NOTHING CAN REALISTICALLY GROW OR UNFOLD.
SLOWING DOWN
THIS IS A KEY SKILL FOR DEPTH WORK.  WE MUST CONSTANTLY SLOW OURSELVES DOWN, AND THEN SLOW OUR CLIENTS DOWN, SO THAT WHAT IS IN OUR DEPTH CAN BEGIN TO SURFACE.  THERE WILL BE AN INEVITABLE RESISTANCE TO THIS PROCESS.  YET PARADOXICALLY, SLOWING DOWN ALLOWS FOR THINGS T MOVE MORE QUICKLY IN THE END.
ATTUNEMENT
THIS IS THE PRACTICE OF BEING WITH ANOTHER RIGHT WHERE THEY ARE, WITHOUT NEEDING TO FIX, RESCUE, OR OTHERWISE DIRECT A CLIENT AWAY FROM PLACES OF DISCOMFORT WITHIN THE SELF.  THE ABILITY TO ACCOMPANY ANOTHER RIGHT WHERE THEY ARE PERMEATES A PERVASIVE SENSE OF ALONENESS OR BADNESS IN THE CLIENT.  ATTUNEMENT IS A PART OF PROVIDING SUPPORT FOR OUR CLIENTS.
DIFFERENTIATION
THIS IS A CRUCIAL BALANCING FUNCTION TO ATTUNEMENT. IT IS ABILITY TO HOLD A DIFFERENT PERSPECTIVE, POINT OF VIEW, OR LEVEL OF AWARENESS FROM THAT WHICH THE CLIENT HAS.  THIS DIFFERENTNESS IS A CRITICAL FUNCTION, AS IT CAN ALLOW FOR NEW POSSIBILITIES FOR CHANGE.  DIFFERENTIATION IS NECESSARY TO PROVIDE OUR CLIENTS WITH USEFUL CHALLENGES TO GROW BEYOND THEIR COMFORT LEVELS.
TRACKING PROCESS VS CONTENT
THIS IS ANOTHER IMPORTANT PRACTITIONER SKILL THAT REQUIRES DIFFERENTIATION.  IN ORDER NOT NOT GET TOO CLOSE TO THE CLIENT'S EXPERIENCE, WHICH OFTEN LEADS TO SAMENESS AND STUCK-NESS, ONE LEARNS TO PAY ATTENTION TO WHAT IS HAPPENING BEYOND THE LITERAL CONTENT OF THEIR WORDS.
SUSPENDING JUDGMENT
MUCH OF WHAT INTERRUPTS A PERSON'S DEEPENING OR OPENING IS THE FEAR OR EXPECTATION OF JUDGMENT, FROM SELF OR OTHER.  THE ACTIVE PRACTICE OF SETTING ASIDE THIS IMPULSE, RATHER THAN TRYING TO MAKE IT GO AWAY, ALLOWS FOR A MORE VULNERABLE ASPECT OF SELF TO EMERGE.
MAKING PROCESS OBSERVATIONS
THIS IS ANOTHER WAY OF HOLDING A CLIENT RIGHT WHERE THEY ARE.  IT DOES NOT REQUIRE A RESPONSE FROM THEM, BUT INSTEAD ALLOWS FOR A NEW ORIENTATION TO TAKE PLACE WITHIN THEM, IN A WAY THAT COULD NOT HAPPEN FOR THE CLIENT ON THEIR OWN,
USING QUESTIONS AS INQUIRIES
A GOOD QUESTION DOES NOT LEAD TO AN IMMEDIATE ANSWER, AS THIS FORECLOSES A PROCESS.  AN INQUIRY BORN OUT OF GENUINE INTEREST AND CURIOSITY,  CREATES AN OPENING THAT LEADS TO AN EXPLORATION, OR  A 'QUEST', TOWARDS SOMETHING 'AS-YET-UNKNOWN'.
STAYING IN THE ROOM
PROVIDES BOTH THE CLIENT AND THE PRACTITIONER A SENSE OF IMMEDIACY, WHICH HAS A QUALITY OF ALIVENESS TO IT, AND WHICH CAN ALSO BUILD A SENSE OF MOMENTUM IN PROCESS SESSIONS.  REAL CHANGE CAN ONLY HAPPEN IN THE MOMENT WHERE BOTH THE PRACTITIONER AND CLIENT ARE THERE TO OBSERVE IT TAKING PLACE.
PUSHING FOR SPECIFICITY
IN ADDITION TO STAYING ON THE SURFACE, CLIENTS HAVE A TENDENCY TO SPEAK ABOUT THEMSELVES IN VAGUE AND GENERALIZED WAYS.  THEY OFTEN KNOW WHAT THEY ARE REFERRING TO, BUT DON'T REALIZE THE OTHER CANNOT DO THE SAME.  A CONSISTENT INTERVENTION NEEDED TO TO REQUIRE THE CLIENT TO SPEAK CONCRETELY ABOUT THEIR LIVED EXPERIENCES, VS TALKING GENERALLY ABOUT ABSTRACT KNOWLEDGE.
TRACKING PECULIARITIES
ONE OF THE MORE INTERESTING PROCESSES TO EMERGE IN DEPTH WORK IS THE PRACTITIONER'S ABILITY TO NOTICE SMALL OR SUBTLE IDIOSYNCRASIES, THOSE UNIQUELY DEFINING FEATURES THAT GRAB OUR ATTENTION, BUT ARE OUTSIDE OF OUR CLIENT'S OWN AWARENESS.  WE PRACTICE BRINGING THESE FORWARD FOR FURTHER EXPLORATION, AND NOT FOR CORRECTION.
BECOMING A USEFUL DISTURBING FORCE
THE ACTIVE INTEREST AND ALIVENESS OF THE PRACTITIONER, DIFFERENTIATED FROM THE CLIENT, IS KEY TO INITIATING NEW ENCOUNTERS AND POSSIBILITIES THAT INEVITABLY DISTURB THE SAMENESS OF THE CLIENT"S CHRONIC HABITS AND WAYS OF BEING.  THIS IS AN IMPORTANT FUNCTION THAT BOTH SUPPORTS AND CHALLENGES OUR CLIENTS TO CHANGE AND GROW.