A Year of Depth Work

       A PsychoEnergetics Approach
 Three 3-Day 'Study Group' Weekends in Lisbon, Portugal
starting in March, 2021
Presented by Joana Carvalho
PsychoEnergetics Training Faculty Member
Assisted by Margarida Santos
                                       A PsychoEnergetics Year of Depth Work
This PsychoEnergetics Year of Depth Work in Lisbon, Portugal, meets in the beautiful and peaceful Hotel Seminar Torre d´ Aguilha in Carcavelos. Our first Year of Depth Work will be in 2021 and is based on the theme: Being in the Body, Being on the Earth- Deepening Into the Solid Ground of Being
Being in the Body, Being on the Earth - Deepening into the Solid Ground of Being
In this Year of studying Depth Work, we will deepen our work with the life issues of incarnation and safety.   We will work the embodied experience of structure and solidity as supports, and cultivate a more deeply felt sense of grounding through the body
 We align with the elemental force of the Earth, and relate to the Earth's grounding frequencies as a living presence underneath us, and within us
Being in the Body, Being on the Earth  – d
ates

Session 1: March 12th,13th,14th
Session 2:  May 7th , 8th, 9th
Session 3: June 25th, 26th, 27th
Monthly online gatherings of 1h30 to deepen the cohesiveness and group process
Optional online  group: bi weekly from March to July 2021 (schedule to be chosen accordingly to the group needs)
600€ per year (new participants)
560€ per year ( PSEN students)
"Early-Bird": 40€discount for registrations before February 1st with the full payment– does not apply to PSEN students
We ask for a deposit of 150€ to formalize your registration
Various payment options available
The fee for the online  group is paid separately.
For more information or registration please contact:
Joana Carvalho: realsonho@hotmail.com, 919309665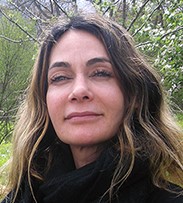 Location:
Torre D´Aguilha
Estrada Mata da Torre,
São Domingos de Rana 2785-599
http://www.seminariotorreaguilha.com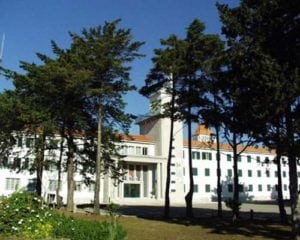 The Year of Depth Work is for professional practitioners and therapists from various healing modalities
      We also accept applicants with a sincere interest in furthering their own personal development

"Embodiment is the foundation for all worthwhile pursuits. It is the ground within which the conscious self is both formed and transformed"
About our 2021 Year of Depth Work in Portugal
– We will have our first Year of Depth work starting March 2021, consisting of 3 meetings of three days each. We also offer monthly online gatherings.
– Our Year of Studying Depth Work is for practitioners and therapists of various body and mind healing modalities. It is also appropriate for anyone committed with their personal process and growth.
– During these Year we will transmit and practice various ways to increase the therapeutic awareness and ability to help deepen both the personal process as well as to facilitate a deepening of our client's process. We will practice and learn how to deepen the therapeutic relationship as a way of deepening the client's process and facilitating change.
– We provide our Year of Depth Work in a peaceful hotel seminar where we also have the option of working in the beautiful gardens depending on the weather.
– We are located 30 m from Lisbon.
– We have the options of sleeping in the hotel for those who prefer to do it, or driving home at the end of the day.
– We will have a maximum of 22 participants.
– Our Year of Depth Work is conducted by Joana Carvalho, member of the PSEN faculty training program in Spain, assisted by Margarida Santos graduated from the PSEN training program. We will also have the collaboration of Michael Mervosh co funder of the PsychoEnergetics Training Program.
– We also offer an optional bi weekly online group for  the participants that chose to deepen their personal and professional growth. These group takes place from March to July 2021
 Please note:
– Hotel Seminar Torre DAguilha has accommodation and meals available, payments for the Year are made separately from the accommodations.
– Participants pay for the yearlong training costs, and they pay directly to the hotel for their meals and lodging arrangements.
________________________________________________________________________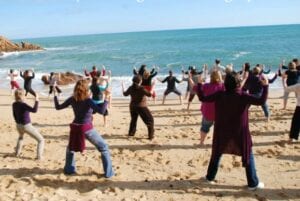 To respect the cohesiveness and integrity of the group and training process, we ask the participants to make a commitment for one full year  at a time.
Central Elements
Embodiment Work
Embodiment is a central component of PsychoEnergetics.  We will actively cultivate exercises and practices that support our own Embodied Presence.  We will introduce new ways of understanding, approaching, and working with chronic body symptoms in our clients during process practicum sessions.
In addition, we will provide participants with various opportunities to practice both embodying and transmitting their own presence in and of itself as a function of wholeness, vitality and health.
In particular, we will actively explore the differences between speaking generally about our experiences and speaking directly from our experiences, as we become more capable of being 'embodied presences' who can bring forth and transmit the energy of our internal experiences.
Mindfulness Practice
We will be focus throughout this Year on strengthening and solidifying our presence by actively practicing mindfulness.
It supports a state of mind that is open and engaged with one's present moment experience; a willingness to approach experience rather than avoid it.
We will be practicing Mindfulness as a way to helps us not to judge our experience. Learning to accept our experience as it is, while also learning to accept the impermanent nature in all of our experience.
We will also explore the nature of resistance during our meditation practice by paying closer attention to our subtle patterns of staying away from present moment experience. We will also work with the theme of 'Having an Embodied Mind' as a process practitioner.
Practitioner's Mind
We consider developing a 'Practitioner's Mind' essential for becoming skilled facilitators, as this fosters the ability to actively think on behalf of the client.
We will learn how to actively think as a practitioner, and also 'learn how to learn', through the support and challenge of supervision work.
We will have with immediate consults available, and post-session group supervision sessions.
During these Year we will also be introducing working with transference and contra-transference learning by focusing more on how to be informed by, and make use of, our own Counter-Transference as practitioners.
 Process Teachings
Learning how to enter, deepen and navigate our own internal processes is fundamental  to understand the interior lives of others, making us better able to accompany them as the move through their own increasingly subtle and complex depths.   PSEN PROCESS TEACHINGS support the ongoing learning of the practitioner by deepening their awareness, appreciation and understanding of the underlying and dynamic processes taking place in our interior lives.
PsychoEnergetis Process Teachings provide us with useful lenses through which we can hold our attention on another's interior space, and also to support its unfolding movement and lived experience.
These Year we will be focusing on these specific Process Teachings:
CREATING CONTAINMENT
CREATING SPACIOUSNESS
SLOWING DOWN THE PROCESS
TOLERATING UNCERTAINTY
CREATING AND TOLERATING DYNAMIC TENSION
BEING ATTUNED AND DIFFERENTIATED 
TRACKING PROCESS VS CONTENT
Deepening into the Solid Ground of Being
We will work over the course of the year with the following:
The issues of incarnation and safety.  
The embodied experience of solidity as support.
The exploration of a more deeply felt sense of grounding through the body.

We see the need for grounded-ness as essential for real relationship with the self and with others.  We will practice repeatedly our basic capacity to be supported by the earth as well as the lower half of our body, in order to tolerate emotional expression and energetic intensity.

In our work, we align with the elemental force of the Earth, and relate to the Earth's grounding frequencies as a living presence underneath us, and within us.
– We will practice embodiment through movement and through the practice of mindfulness with bodily sensations, as a way to explore the related and often unconscious emotional content.
– We will introduce the psychological functions of support and challenge, and address the ways we tend to resist both support and challenge as we wrestle with our development.
– We will introduce working with touch as a way to support our clients deepen into their own embodiment.   We practice using touch as both a support and a challenge function in depth work.
– We also work with breath, movement and sounding to deepen contact with the self.

During this year of Depth Work we will  help participants to learn that support points us towards our basic ground of our being – 'I am' consciousness – and that challenge points us towards the possibility of our becoming, or – 'I can' consciousness.

During
this year, we will also address the challenges of completing one's birth, and work through unresolved birthing traumas and incomplete birthing experiences through breathwork.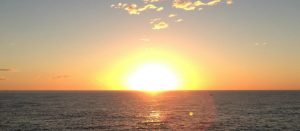 We will provide enough safety to all participants to feel supported, so they can take the necessary risks that get them out of the habitual patterns in their way of relating, so to better learn and grow as practitioners.
                Introduction to the PsychoEnergetics Years of Depth Work

What is PsychoEnergetics
PSEN combines a study of the 'psyche' and its depths, with a study of the body's 'energy' and intelligence.
We practice depth work and process facilitation, using the practitioners engaged body and mind to deepen the client growth and to support the awakening of conscious awareness, as well as the enlivening vitality of one's interior life
Depth Work
Depth work refers to personal processes that are intended to be healing or therapeutic in nature; it is intended to shift one's point of view and level of awareness beyond the current lens we typically use to perceive our lives.   It requires a more 'non-linear' approach, one where we drop further into our interior spaces, to the more subtle and unconscious aspects of the psyche, using the felt sense of our bodies to open our minds to places we have yet to see clearly, or at all.
The Art of Process Facilitation
As process facilitators, we track and follow a process that is unfolding over time, before we make any attempts to intervene upon it.  We do not direct or take over another's experience, but instead, we profoundly accompany another to where they are, especially where they cannot accept themselves or their reality.
We also help to guide people to go where they have not yet gone, to where they have been unable or unwilling to go, without forcing them to do so, and without allowing them to remain the same – that is the art of facilitation.
Years of Depth Work Structure
We will offer four Years of Depth Work each with a specific content and theme to be practiced which meet three times a year. Our Years of Depth Work are based on the circular notion of ongoing learning, in contrast to a linear progression.  A participant can enter at any particular Year being offered, and then, if they choose to, proceed through all four years in order to complete all the themes.

Our Years of Depth Work will be conducted by Joana Carvalho, member of the PSEN faculty training program in Spain, assisted by Margarida Santos graduated from the PSEN training program. We will also have the collaboration of Irene Tobler and Michael Mervosh co founders of the PsychoEnergetics Training Program .
 We also offer an optional bi-weekly online group for personal process and supervision for the participants that chose to deepen their personal and professional growth. These group is facilitated by Joana Carvalho.

Each day of each module for the Year follows a specific format
Mornings

Guided Mindfulness & Embodiment Meditation
Lecture/Presentation/ Transmission on Theme for the Day
Initial Experiential Practicum Session Based on Theme
Peer Support Group Processes Based on Theme
Afternons
Embodied Awareness Movement
One to One Practicum Sessions Based on Theme
Demo Sessions with Supervision
Supervision Group Sessions
Community Integration Experience in Large Group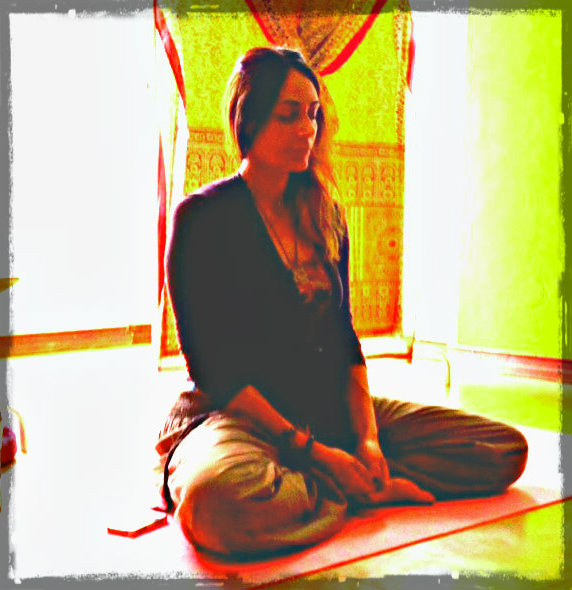 Joana Carvalho
Joana started working with groups as a yoga teacher 20 years ago.
Her passion for deepening lead her to study body-mind oriented therapy, including healing work and transpersonal work.
She is a PsychoEnergetics Practitioner and a Psychotherapist. She has a private practice in Lisbon where she works individually and with groups.She facilitates PSEN workshops in Portugal since 2017.
Joana is a Faculty Member in the PSEN Training in Spain and a Supervisor/Trainer in AlmaSoma Transpersonal Institute in Lisbon.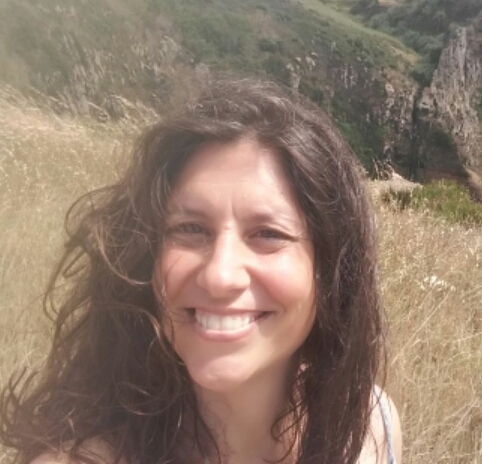 Margarida Santos
Margarida is graduated in Zootechnical Engineering and worked in Hygiene and Food Safety until 2006.
Since then, she follows her longing for (re)connection, embracing her process of conscientious, formative and professional development.
She is now a Psychoenergetics Therapist, Transpersonal Psychotherapist and Supervisor /Trainer at AlmaSoma Transpersonal Institute.