Healing Processes
In our understanding of healing processes, we believe that an individual must learn to incorporate or add supports and resources to their pre-existing condition or suffering, and not simply focus on eliminating the symptoms or eradicating the perceived source of one's suffering.
In other words, we believe that healing engages a client with an additive approach toward their unfolding process, and not one that eliminates, bypasses or prematurely shuts down an opening for the learning process.  Opportunities for healing take place when an old wound meets a new possibility.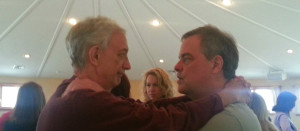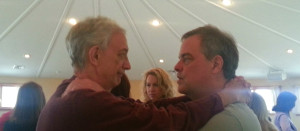 We take a healing approach to our understanding of process facilitation with emotional wounding and psychological trauma, and as well with addressing developmental deficits and characterological deficiencies.
It takes courage to open ourselves up to new experiences and new possibilities that allow ourselves to come together in new ways.  It also takes time, repetition, space and patience.  In our PSEN work, we value an appreciation for the occurrence of new beginnings that undo old patterns, and then staying with the developmental process over time.
In our training, we provide the opportunity for practitioners to work on a body level with the remnants of universal birth trauma.   We also hold an appreciation for other types of trauma, such as post-traumatic stress disorder.
While we do not directly train our practitioners in working through trauma of this nature, we do train them to recognize and work with bringing a client out of a temporary dissociative state of being.
We are sensitive to revisiting any internal experiences that can be unnecessarily re-traumatizing to experience; we do not recommend working with emotionally intense disruptive states of being unless both the practitioner and the client can demonstrate that they have the adequate resources needed to do so effectively.
Our trainees work extensively with providing the balancing functions of support and challenge for their clients.   They learn how to assess the other's capacity to take in support from their environment in order to strengthen where they already are, as well as take up challenge that allows them to go where they have yet to go.
To summarize, in our training we focus on:
Healing emotional wounds with new and corrective experiences;
Developing an individual's area of deficit or deficiency;
Furthering new growth and developmental opportunities that arise.