Engaging Desire, Longing & Vulnerability – Hamburg, Germany – February 16th – 18th, 2018
Led by Michael Mervosh & Irene Tobler
Co-founders of PsychoEnergetics Training Programs
United States & Spain
A basic premise of our PsychoEnergetics approach, when we perceive more deeply into our personal experiences with human desire, is what we cannot experience positively, we will inevitably experience negatively.
Therefore, in this highly experiential workshop, we will explore the following:
Embodying Desire & Longing within one's self.
Exploring Desire & Longing with and against another.
Discovering a new inner orientation with Desire, with a new potential for Aliveness.
Realizing Embodied Desire as a source of aliveness in itself.
Our explorations of the deeper and more complex parts of our humanity will take us into the depths of a dynamic tension – one that must respect both our desire to reveal and our desire to conceal.
In this dynamic workshop, we intend to do the following:
Explore what it takes to move beyond all the ways we tend to hold ourselves back

from our longing to reveal ourselves, and to be received in our self revealing.
Look more purposefully into our inevitable anxieties

that arise as we approach meaningful and creative encounters within ourselves, and with another.
Challenge old and outdated beliefs that constrict our life force, and learn to let go of what no longer serves our vitality.
Grow our appreciation for what it takes to move our lives forward now, and to embrace new possibilities for love and passionate engagement.
Understand the differences between life-creating and life-destroying aggression,

and have opportunities to explore these differences in encounters with other workshop participants.
Develop our capacity to receive and withstand aggressive force coming from others. We do this by working with 'against-ness' as an enlivening function.
Explore the difference between life giving, empowering fantasies and defensive, destructive and regressive fantasies – with both sexuality and aggression – learning how to move from the destructive to the creative.
We will do this through our practices of mindfulness and conscious embodiment, energizing the life-giving, dynamic tension we experience between states of stability and disturbance.
We will gain more clarity about what is 'worth the struggle' when it comes to our deepest desires, and discern when struggles are simply distractions and avoidances from the effort needed to bring ourselves more fully alive.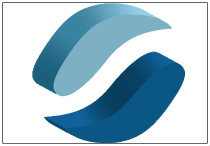 About Our PSEN Work
Throughout this particular workshop, participants will be introduced to various methodologies of PsychoEnergetics, our uniquely crafted body-mind approach to process work and depth facilitation.
PSEN depth work is designed to engage practitioners in the depths of their psyches through lived, energetic experiences in the body.
We deepen through embodiment – through experiential exercises, mindfulness meditations, 'Presencing' practice, and depth facilitation dyad sessions

.
We provide ways to work directly with the body self of another, and explore ways to intervene on the constraining nature of our limiting belief system in the psyche.
Most importantly, practitioners are provided with opportunities to develop a sense of their own 'embodied mindfulness' as a healing presence.
This workshop is for professional practitioners and therapists from various healing modalities, as well as those with a sincere interest in furthering their own personal development.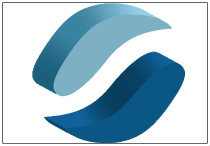 Registration and Contact Person:
Nadine Seemann : info@nadine-seemann.de
Phone : 0049 (0)1639636967
Location:
Zentrum für Yoga & Gesundheit
Hohenesch 55-61 (im Hof rechts), 22765 Hamburg, www.ardas.de
The workshop is held in the lively and friendly area of Hamburg-Altona at the ARDAS Yoga Center, 7 minutes walking distance from the train station.
Workshop Dates:
Friday, February 16th to Sunday, February 18th, 2018
Workshop Begins: Friday, February 16th at 10.00am
Participants check in between 9:00 – 10:00 am.
Workshop Ends: Sunday, February 18th by 4:00pm.
Workshop Cost:
350€ Food and lodging not included