Becoming An Embodied & Mindful Presence – October 21st, 2017 – Lisbon, Portugal
Becoming an Embodied and Mindful Presence
~ A Dynamic One-Day PsychoEnergetics Workshop ~ 
Lisboa, Portugal
Saturday, October 21st

Facilitated by Joana Carvalho
Assisted by Maria do Céu Baptista
~ ~ ~ ~ ~ ~ ~
This workshop is designed to help participants deepen their experience of themselves through mindfulness and heightened body awareness.
Experiencing ourselves as an embodied presence brings a deeper sense of aliveness, joy and satisfaction into our lives as we learn to live life from our center.
When we fail to do so, we find ourselves instead being taken by the ups and downs of emotional reactions shaped by our habitual thoughts, feelings and behaviors.
Through the practice of mindfulness we open to a certain kind of discernment which enables us to make space for accepting what is, as well as what has not yet happened. We come to realize that accepting our current reality is a prerquisite for change.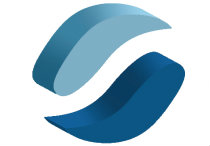 During this one day experiential workshop we will be focusing on the three Fundamental Core Values of our PsychoEnergetics Training:
Embodiment
Mindfulness
Present Moment Experience
Through the lense of our present moment encounters with ourselves and others, we will:
Explore more closely our desire to be more fully present, as well as our resistence to being more fully here in the moment.
Have opportunities to appreciate the ways that our presence and our absence impactboth the choices we make and our sense of wellbeing.
Gain more clarity about what challenges are 'worth the struggle', and when our struggles are simply distractions and avoidances from the effort needed to bring ourselves more fully alive and present.
This workshop is for practitioners and therapists of various body and mind healing modalities, and also for anyone interested in deepening their own personal awareness of their presence, and ability to connect with others in a more embodied way.
For detailed information about the PsychoEnergetics Training Program visit our website: www.psentraining.com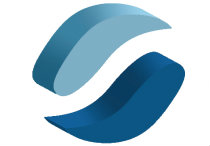 About the Facilitators:
Joana Carvalho
Joana is a yoga and meditation instructor, a massage therapist, and a PsychoEnergetics practitioner. She is on the PSEN Training Faculty in Spain. She is also a practitioner and teacher of Regressive Therapy and Integral Development (AlmaSoma, Portugal).
Joana works with individuals in private practice in Lisboa, and also works with groups.
Maria do Céu Baptista
Maria is an artist as well as PsychoEnergetics practitioner. Maria works in private practice in Lisboa. Maria is also the organizer of PsychoEnergetics workshops in Portugal.
Registration and Contact:
Maria Baptista
Email: psenpt@gmail.com
Workshop Location:
TO BE ANNOUNCED

Workshop Date:
Saturday, October 21st, 2017
9:30 a.m. to 6:00 p.m.
Workshop cost:
€ 45 (lunch not included)
Please contact Maria Baptista by email with your questions about the workshop.